Making an Impact!
Launched in 2021 the Deaf Connect Impact Team is a new focus for the organisation, delivering research, government advocacy and community empowerment alongside all Deaf Australians.
During the 2022 Federal Election campaign, Our Impact team - in partnership with Deaf Australia – has been ensuring Deaf Connect can deliver research-based advocacy, lobbying for the key issues facing Deaf, Deafblind and hard of hearing Australians. We aim to ensure that equity for Deaf Australians is considered by all parties among the range of critical issues in this election.
Already this year, our Impact team has begun a national roadshow – this has included online consultation, but also includes visiting the Deaf community face-to-face – for the first time since COVID-19 emerged.
From Darwin to Cairns, Deaf Connect is excited to meet with community members who have been affected in many ways throughout COVID-19.
---
Deaf Connect Chief Impact Officer, Brent Phillips says: "Our vision is to ensure Deaf and hard of hearing Australians are able to access services regardless of where they live, and benefit from our programs and projects – a wonderful example was our advocacy work with the Northern Territory Government where we secured funding to employ an interpreter in NT for the next three years, giving Deaf Territorians access to information, services and supports. We are also planning a big year of face-to-face events throughout Australia to ensure we connect with Deaf and hard of hearing Australians and deliver projects and initiatives that build the community's capacity".
With the Deaf Lottery being the funding arm of Deaf Connect, the funding for the establishment of the Impact team and our important work comes directly through your support of our lottery. Through your support, you are directly enabling Deaf Connect to move beyond service delivery, and take an active role in improving the lives of future generations of Deaf, deafblind and hard of hearing Australians."
Did you know that 1 in 6 Australians live with some form of hearing loss?
Deaf Connect is focused on our commitment to community, leadership, innovation and culture. Supported by the Deaf Lottery, we aim to:
Work with individuals and the community to understand and meet their needs.
Drive improvements and new opportunities aligned with our Mission and enhancing our sustainability.
Develop our influence and position to enhance the capacity of the Deaf community.
Enable organisational capability, capacity and readiness.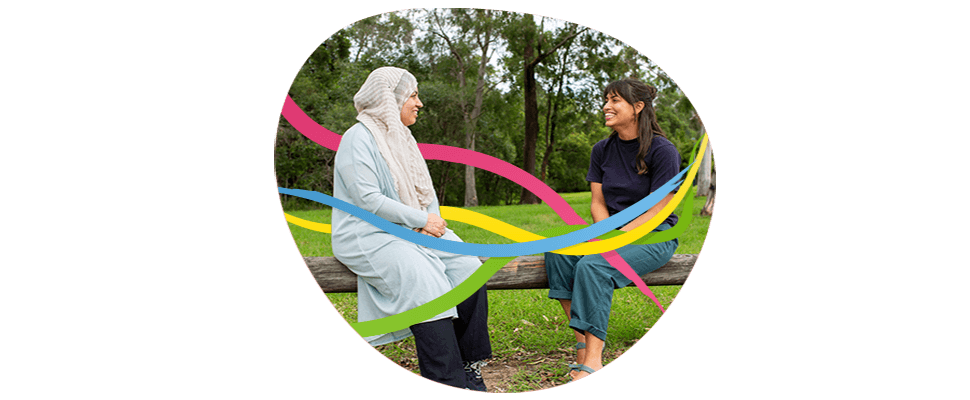 Your Impact
Deaf Connect is proud to be Australia's largest whole-of-life service provider for the Deaf, hard of hearing and deafblind communities.
An example of one of our vital services is offering exceptional learning and training in Auslan interpreting and education, addressing the ever-growing demand for professionals fluent in the primary language of Deaf Australians.
Our Auslan language education programs enable the wider community to be able to communicate with the Deaf community.
In 2021, thanks to the ongoing support of Deaf Lottery, Deaf Connect was able to achieve the following:
Responded to over 11,393 general information enquiries
Provided over 47,126 hours of support through the work of our support workers
Hosted 212 group activities with over 1300 people attending
881 students completed accredited training in Auslan
Delivered 37,255 hours of interpreting, including providing interpreters for over 1,000 COVID-19 press conferences
Delivered 340 hours weekly individual supports to our Deaf Seniors
Delivered early intervention services to 374 children